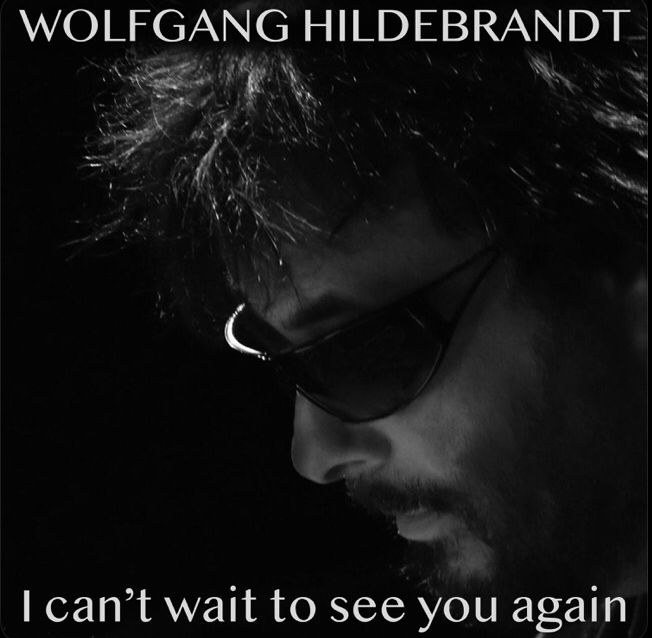 WOLFGANG HILDEBRANDT 
I Can't Wait To See You Again 
(AMG/SNY) 
By Mike O'Cull www.mikeocull.com 
German singer-songwriter and country music specialist Wolfgang Hildebrandt shows a high-level grasp of his genre on his new EP I Can't Wait To See You Again. Hildebrandt has an inborn knack for lyrical songs and the mellow vibes of 1970s radio country that makes his music stand out from both modern bro-country artists and old school 1950s revivalists. His sound is bold, straightforward, and refreshing, all vocals, clean-toned guitars, pedal steel, and fiddle. There aren't many country or Americana artists out there today mining this particular period for inspiration, which is a shame because it was an era of great singers and songs, but Hildebrandt understands the sound from the inside out and proves it by covering a couple of the biggest songs from those days by George Jones and Kris Kristopherson. 
Wolfgang opens the set with his title song "I Can't Wait To See You Again." It's a gentle, romantic mid-tempo track that will instantly implant itself in your mind. His vocals are soulful and smooth and the guitar and pedal steel solos are sweet and tasty. "The Running Kind" is a Merle Haggard sort of song that shows a lot of self-awareness in its lyrics. Hildebrandt has a warm and engaging vocal tone that pulls you deep into what he's doing and makes you want to stay a while. 
Hildebrandt also tries his hand successfully at covering George Jones' immortal "He Stopped Loving Her Today" and Kris Kristopherson's "Why Me Lord," which are both iconic songs of their times. Hildebrandt handles them both with respect and a knowledge of tradition that makes hearing them a pleasure. Wolfgang Hildebrandt has his country vibe down pat and fans of the twang will love what he's doing. Highly recommended.
LISTEN ON SPOTIFY:
https://open.spotify.com/album/19WR6FnAWK9YhNVchM57lT?si=AMEhUrzRR6Shf88gTkx0pQ&dl_branch=1
 
FACEBOOK:
https://www.facebook.com/wolfganghildebrandtmusic/
 
INSTAGRAM: