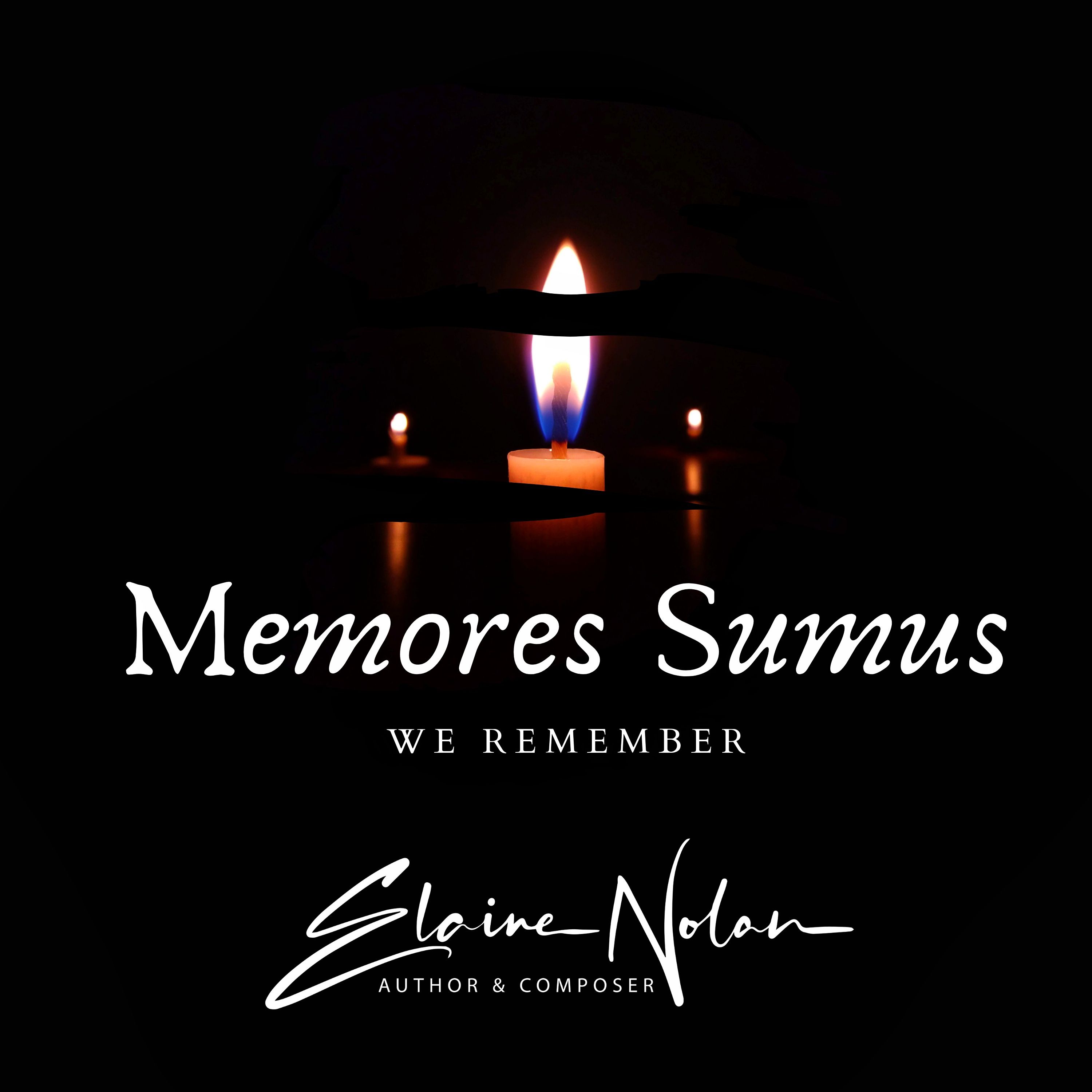 ELAINE NOLAN
Memores Sumus (We Remember) 
By Mike O'Cull www.mikeocull.com 
Irish author and composer Elaine Nolan hits a deep, emotional target with her new work for solo cello Memores Sumus (We Remember). 
It's a brief piece of gratitude and contemplation dedicated to the struggles and sacrifices of nurses and midwives in Ireland and all over the world during the Covid-19 pandemic. It was created for a service of Thanksgiving and Remembrance at the School of Nursing at Trinity College, Dublin and honors the nurses and midwives who have died coping with this difficult situation. 36% of nurses and midwives in Ireland have gotten the virus and The International Congress of Nursing has reported that more nurses have died during the ongoing pandemic than died during World War I. Their selflessness is the stuff of legends and Nolan's writing and performing skills have crafted a powerful, humble, and inspiring tribute to those who literally gave all they had. 
Impressively, Nolan composed and recorded Memores Sumus in a single four-hour session. This fact speaks volumes about the intensity of purpose and emotion the piece contains. It was first performed in June of 2021 in an online broadcast commemorating current and former students of Trinity College, Dublin who had succumbed to Covid. 
Memores Sumus is a sparse, solemn, and reflective piece of music that sends its love directly to those who were lost so that they might not be forgotten. The solo cello format eschews the grandiosity of an orchestra in favor of a quieter, more personal experience that's more meaningful and less performative. Elaine's single-line melodies rise and fall with a somber gracefulness that suits the occasion and intention of the work perfectly and have nothing wrapped around them to distract listeners from what's being said. 
Nolan's performance of her piece is mindful and sublime. Her cello tones are bold and her musical confidence is high throughout. She has the ability to pull listeners into her instrument like few artists can and uses her own invisible ways to communicate her nonverbal message. The piece is a strong reminder of what one single voice can accomplish and how well it can be heard. Elaine Nolan is one of Ireland's most captivating musicians and Memores Sumus is a stunning addition to her body of work. Highly recommended.
OFFICIAL WEBSITE: