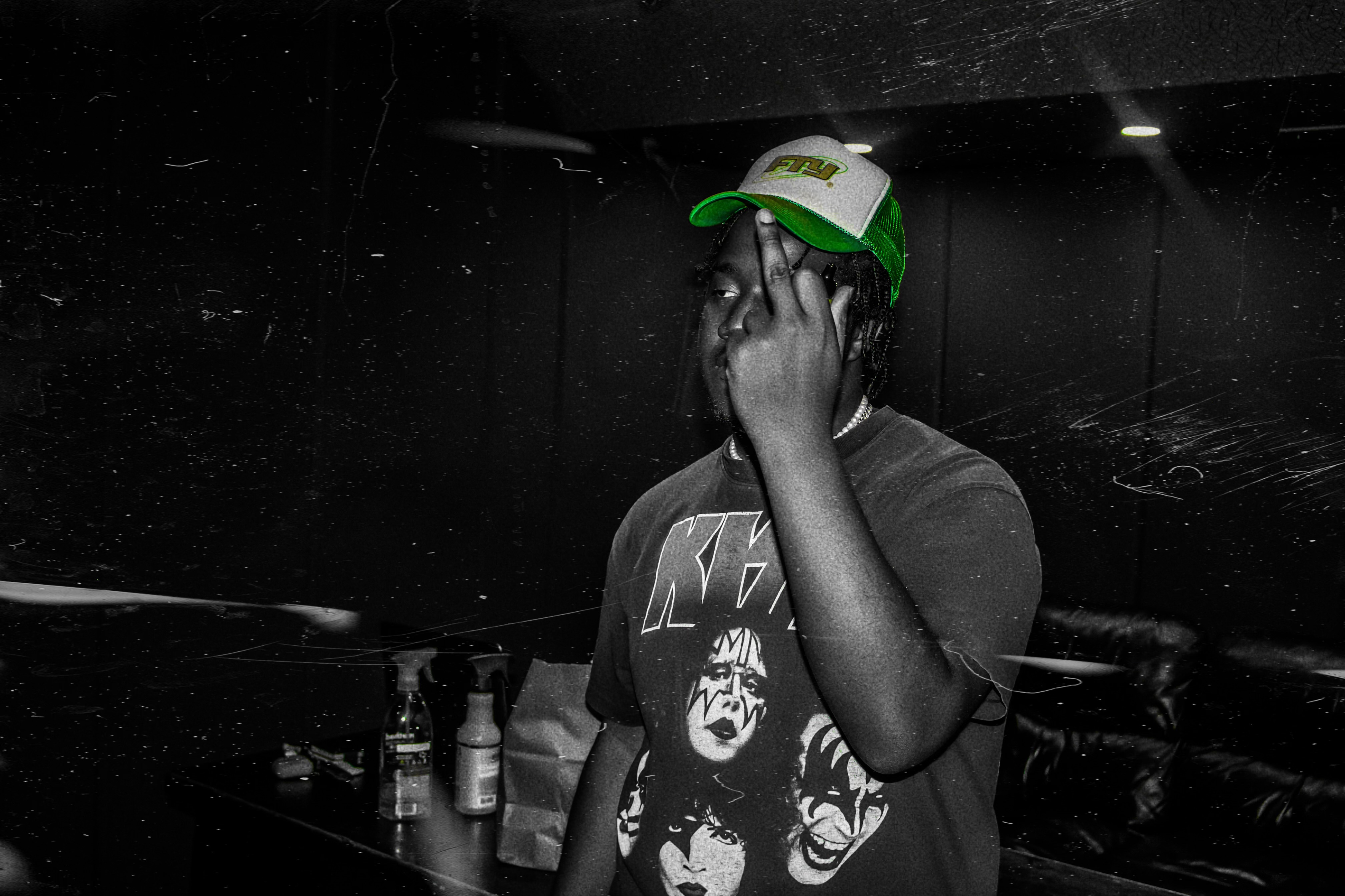 STOOP LAUREN
Step Bros 
(Hitmaker Music Group / Ebony Son Entertainment)
By Mike O'Cull www.mikeocull.com 
Atlanta-based rap artist Stoop Lauren hits the mic hard and deep on his new full-length effort Step Bros.
The album is set to drop on October 27th, 2023 thanks to Hitmaker Music Group and Ebony Son Entertainment and is a much-anticipated follow-up to Lauren's 2021 record Off The Stoop. It's an outstanding batch of new tracks that are built on fat beats and carry a strong NYC vibe. A New York native, Stoop has his ideas and flows locked down and uses the new songs to display his intuitive lyrical talent. 
From the snapping keyboard intro of the opening cut "Supreme," it's clear that this isn't going to be just one more hip hop session. Stoop tells his story without flinching but puts down his strong words in a smooth way. The chorus features a permanent ear worm hook that will linger with you long after the listening is done. The production booms, the beat slaps, and Lauren brings the fire that we all want to hear. The best part is the record is just getting started. 
Track after track, Stoop puts in work on the microphone and keeps your attention focused completely on him. "Reminder" finds him rocking on top of some massive bass notes and crisp high-hats. His vocal rhythms and cadences weave in and out of the song's musical elements in hypnotic ways that will quickly pull you into his rhymes. 
"Going Wild" is a fully-powered club banger that brings us Lauren teaming up with Childish Major. This is the cut that's going to blow up and elevate Stoop to the highest levels of the game. Childish Major is a great compliment to Stoop's groove and a whole lot of people are going to ride with their combined sound. Be sure not to miss other album highlights like "Walk Thru" and "Top Of The Top."
Step Bros is a big-league record, no doubt, and Stoop Lauren seems well on his way to stardom. Fans looking for the one who's up next will find him here. Highly recommended. 
LISTEN ON SPOTIFY:
https://open.spotify.com/artist/6AShaEivJLSXztSNG9S71l?si=OXsCMgwISp6_PNRGqNSXIQ 

Instagram:
https://www.instagram.com/stooplauren1/