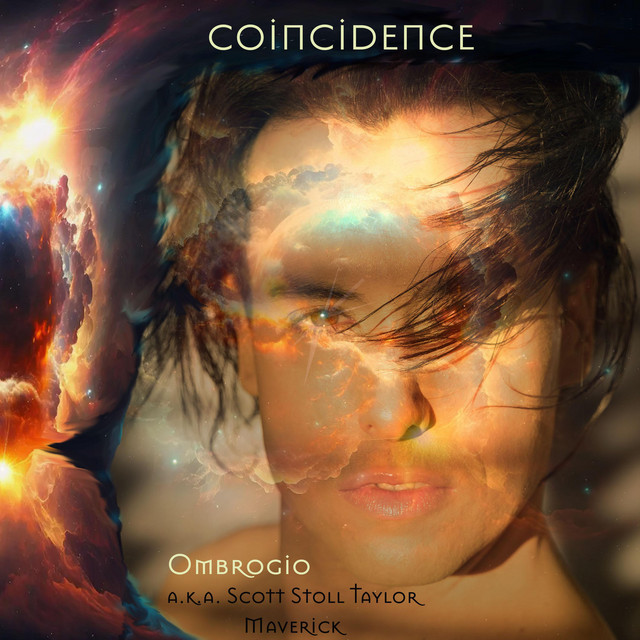 OMBROGIO
Coincidence (Live At Capitol Records)
(Crystoll Records)
By Mike O'Cull www.mikeocull.com 
Hollywood-based songwriter, vocalist, and musician Ombrogio, a.k.a. Maverick Stoll Ombrogio, blends punk, rock, and acoustic influences into a unique and personal song cycle on their new album Coincidence (Live At Capitol Records). 
Ombrogio, a descendant of legendary MGM musical director, conductor, Academy Award-winning composer, and jazz violinist Georgie E Stoll, is a songwriter who has more than his share of the family talent. The songs on Coincidence (Live At Capitol Records) are catchy, lyrical, and edgy. They give listeners a crunching, confident experience brimming with verbal and musical wisdom. Ombrogio uses grit, polish, and attitude in equal proportions and the result is an album of new, relevant rock music that never gets weak or turns belly-up. 
Coincidence (Live At Capitol Records) opens with the tense guitar-and-piano groove of "What You Want." The sound is open and organic, referencing the best of late 20th Century rock music. The piano tempers the snarling guitars captured here and the two instruments get fully behind Ombrogio's lead vocal. He's a mesmerizing singer who easily channels his emotions into the microphone. The mood on this one is October-level melancholy and will quickly pull you in. 
The title song "Coincidence" is mid-tempo and on the mellow side. O's vocals are deeply-felt and will hold your focus. The arrangement spreads out in the middle for a sweet and tasteful guitar break before going back to its original feel. An echo of vintage Pearl Jam can be heard but the song builds on it and stands on its own. 
"Liquor Love" is an upbeat funk/rock tune with a strong acoustic guitar texture and a popping clean electric guitar rhythm part. Ombrogio leans all the way into his vocal performance and tells the story of someone "with heartbreak written on her forehead." It's a tough-toned song and one of the best moments on the album. 
Deep cut listeners will be rewarded for hanging out by crucial cuts like "Sexy Knows It" and "It's All Been Done." Coincidence (Live At Capitol Records) is a fine effort from end to end and displays much talent in all the required areas for a long career in the music game. Ombrogio is clearly on the way to something big. Highly recommended. 


LISTEN ON SPOTIFY:
https://open.spotify.com/artist/0gdbWs1gi3zubhi6LIyKCa?si=J1ePgIGSTp-2NOmTTzy4_Q