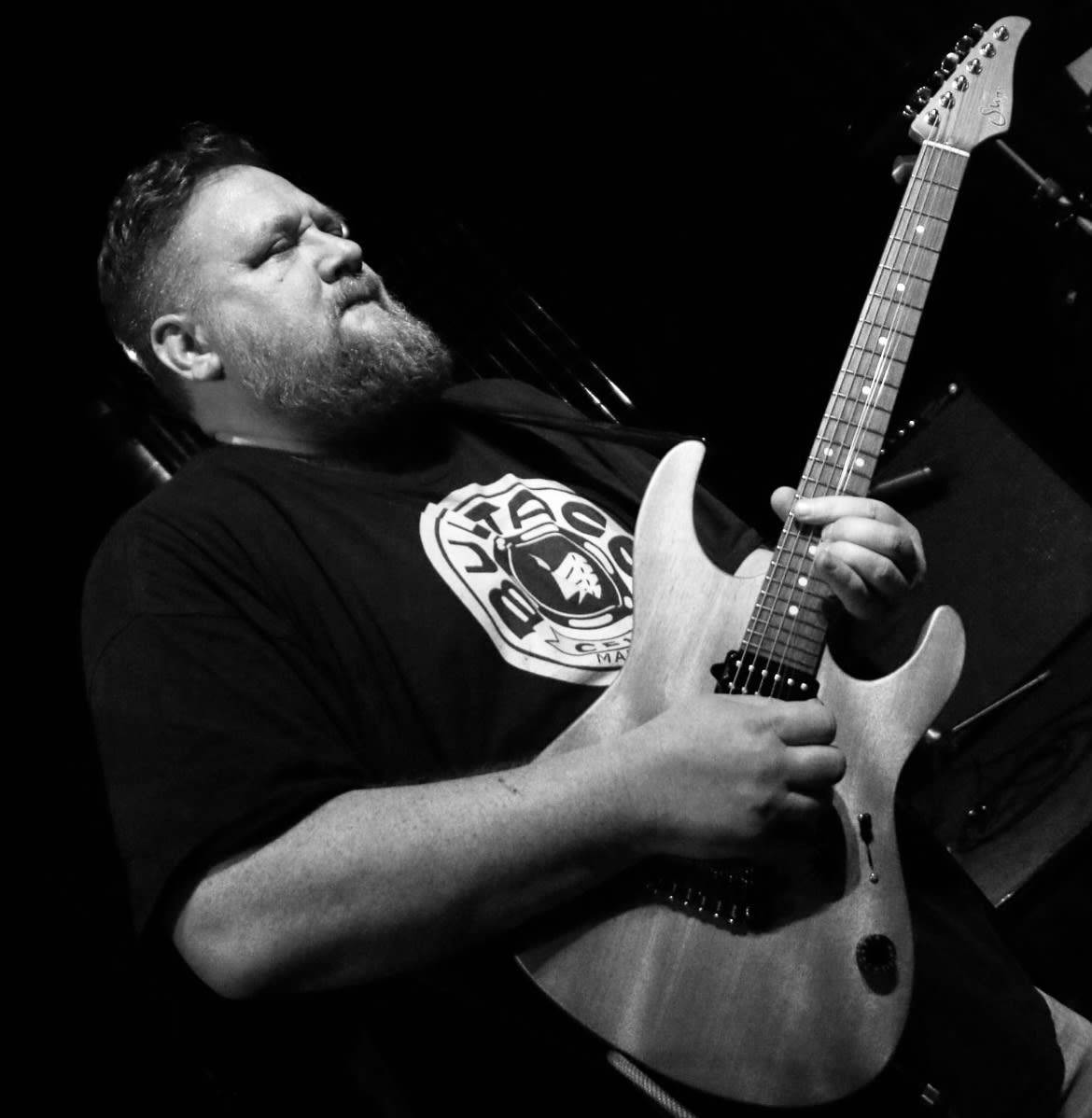 TOM GILBERTS 
"End Of The Line" 
By Mike O'Cull www.mikeocull.com 
Guitarist, vocalist, songwriter, and physician Tom Gilberts waxes philosophically about the meaning of it all on his new single "End Of The Line." 
The song is available now on all major streaming platforms and is a serious-minded Southern Rock meditation on the end of things. It feels like Gilberts is talking about the end of life but the lyrics can be interpreted in many ways. The track is moody, mid-speed, and spacious, leaving plenty of room for Gilbert's words, minimalist melodies, and deep thoughts. 
What's interesting about Tom's lyrics is they come from the Grim Reaper's perspective. He's speaking to someone else riding on life's train tracks, announcing the journey's end, not delivering an interior monologue. This position lets Gilberts maintain some storytelling distance from the topic and remain calm. It's a fresh take on the situation and makes for a memorable song. 
As a guitarist, Gilberts has tone and taste for days, always understating his case rather than screaming from the rooftops. His sense of restraint is uncommon among guitar players, who usually come off like they're being paid by the note. Like the greats of old, Gilberts plays only what's needed and lets the song do the talking for him. His rhythm guitar work here is especially vital, anchoring the tune but never getting so busy that his meaning gets obliterated. Gilberts is a true artist, not merely a guitar slinger, and "End Of The Line" is all the proof of that statement anyone could need. 
Gilberts is an actual medical doctor outside of his musical life and it's easy to speculate that his experiences in that field influenced the writing of this song. It feels like it comes from someone who has given out this kind of news more than once, someone who knows what to do. 
 In any case, Tom Gilberts remains one of today's most vital blues/rock musicians and "End Of The Line" is going to hit a lot of listeners where they live. This is the good stuff.
LISTEN ON SPOTIFY:
https://open.spotify.com/album/6HAlzVZMBaJhxRUGsSz8Sz?si=9VcRfsBmTVGhbeex_2By3g
OFFICIAL WEBSITE:
INSTAGRAM:
https://instagram.com/tom_gilberts?igshid=YmMyMTA2M2Y