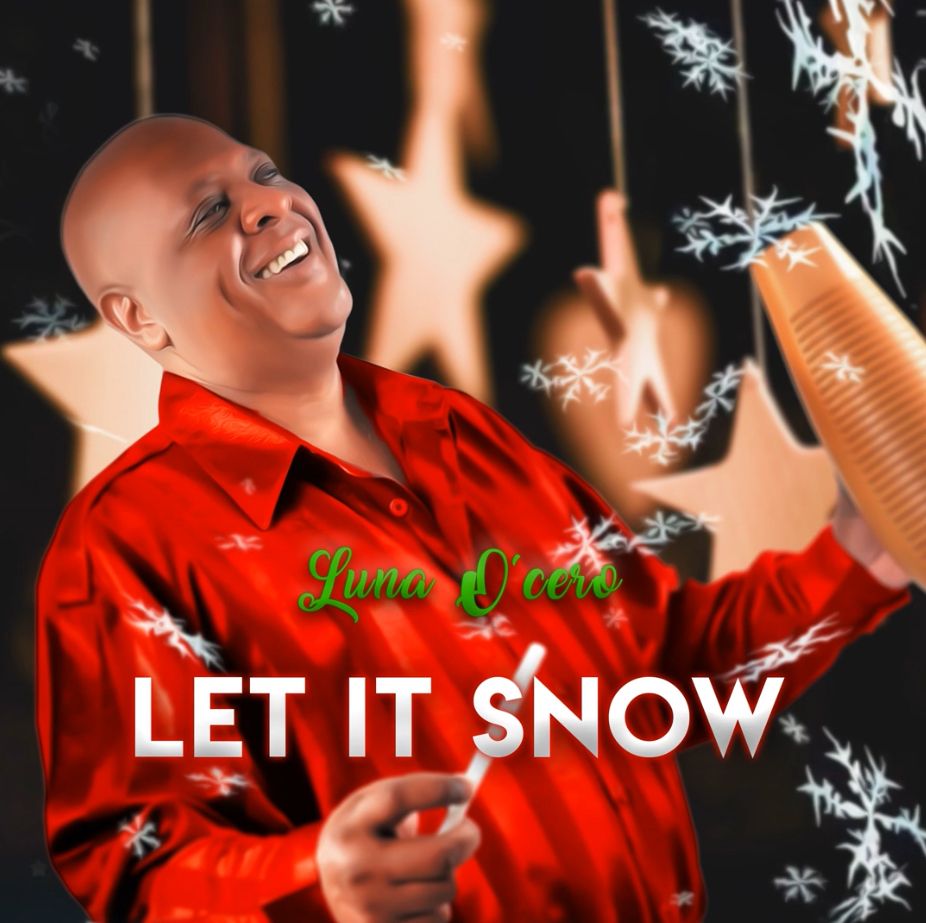 LUNA O'CERO 
"Let It Snow" 
(Ditto Music) 
By Mike O'Cull www.mikeocull.com 
Latin pop star Luna O'cero puts an amazing twist on a beloved holiday favorite with the release of his version of "Let It Snow." 
A native of the Dominican Republic, O'cero is a bilingual singer who combines the Salsa and Merengue styles of his homeland with mainstream pop ideas and his own individual soul. Performing in both Spanish and English equally well gives him the power to connect with listeners around the world with his music. O'cero's reworking of the holiday classic "Let It Snow" is a wonderful example of how he bridges the cultural gaps that so often keep people divided. Backed by a band of ultra-talented musicians, Luna delivers the goods with gusto guaranteed to melt any snowbank anywhere, anytime. 
The track begins with an appropriately majestic fanfare from the horn section before dropping into the first of its body-rocking grooves. The beat swings delightfully beneath his warm and inviting baritone vocals and his presence on the microphone instantly convinces you that his Christmas party will be the event of the season. 
O'cero quickly takes the tune uptempo, which is where it stays until the breakdown. The entire ensemble is kinetic and cool and puts the kind of magic on this familiar song that few other bands could match. The lineup of Armando Olivero (Arranger, Music Director), Crispin Fernandez (Alto Saxophone), Junior Frias (Baritone Saxophone), Chayanne Duverge (Bass Guitar), Okil Medrano (Congas), Rafael Carrasco (Percussion), Willig Olivero (Piano), German Lorenzo (Sound Engineer), Crispin Fernandez (Tenor Saxophone), Jose Flete (Trombone), and Kaki Ruiz (Trumpet) are a mighty force in the studio, especially with O'cero's vibrant voice out front. 
From there, the tune goes dance crazy from kick drum to horn section and breaks free with passion and precision. By the time Luna comes back to the mic, the celebration is on. Spin this track daily during December and make this holiday season one for the record books.
YOUTUBE:
LISTEN ON SPOTIFY:
https://open.spotify.com/album/15L8ZSgxlXu7JxqZkcaQNZ?si=NXWrYkAAQby_aBV0pyNd6w