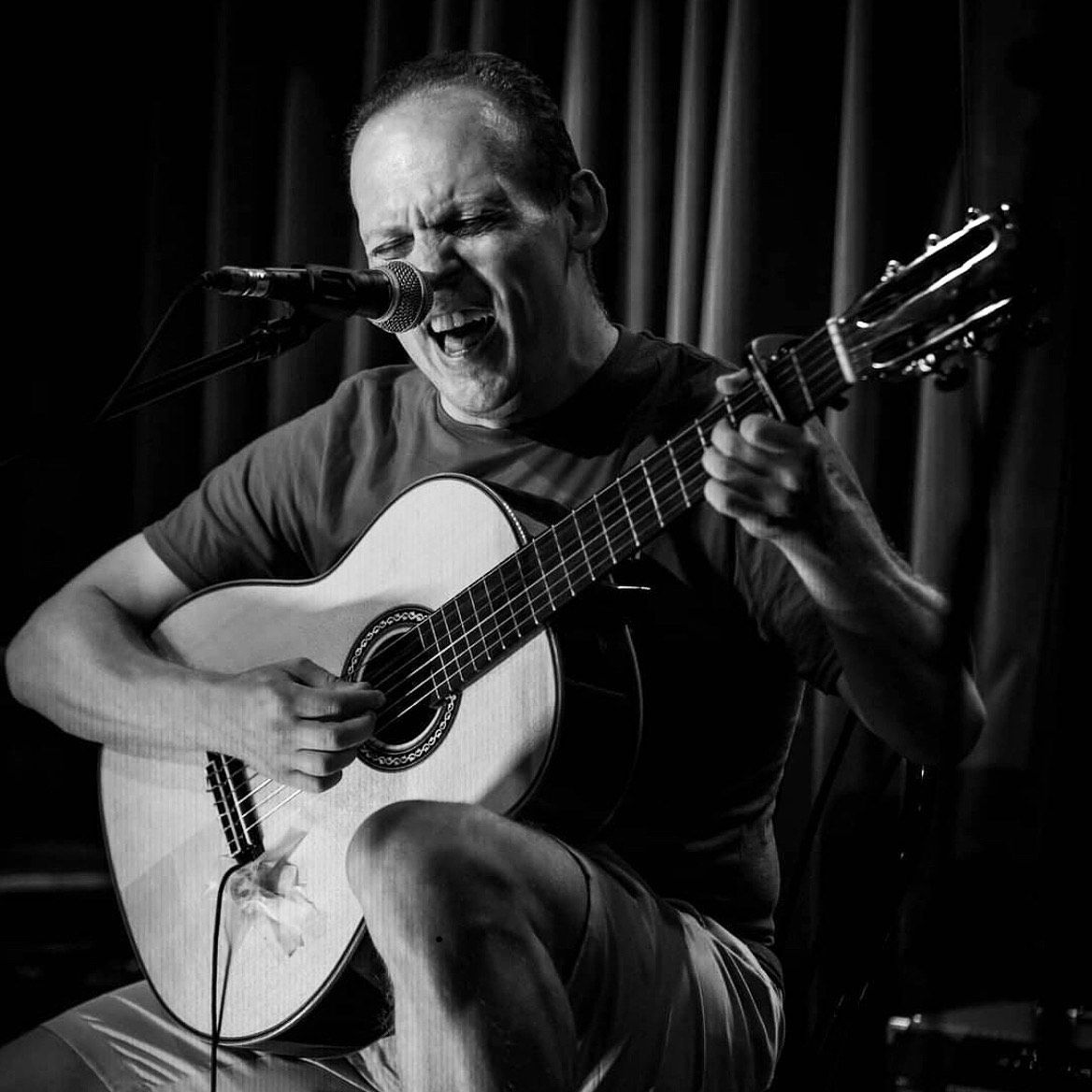 ALEX GENADINIK 
"Keep Your Heart Open" 
By Mike O'Cull  
Guitarist, vocalist, and songwriter Alex Genadinik delivers plain-spoken, emotional truth on his latest single "Keep Your Heart Open." 
Genadinik is a gifted player, creator, and interpreter of sweetly beautiful music that touches his listeners' hearts in an inspirational way. This time out, he gives us his version of Russian poet and songwriter Bulat Okudzhava's 1959 song "Keep Your Heart Open." It was originally titled "Open Door." Genadinik puts his distinct style on this old-school gem and its message of love. The song is a warning to not let the problems and difficulties of life shut you down, close your heart, and prevent you from experiencing joy. 
The arrangement begins with just Alex's voice and delicately-picked acoustic guitar. It's a lovely, atmospheric musical moment that lets you focus on the wisdom of the words. Genadinik is an excellent singer and he intuitively knows how to approach a track like this. The song builds up and becomes more rhythmic as it develops, adding bass and drum parts that boost and support the vocals. Nothing, however, gets in the way of the song's meaning or its direct way of communicating it. 
Genadinik clearly has a gift for this type of material. Don't mistake his gentleness for weakness, though. That would be a bad move. This is a song of great personal power. Nothing is harder than living with an open heart after experiencing intense pain and loss. Alex shows us that the only way forward is to risk it all again and live as fully as we can. The world needs this song right now. Hopefully, Genadinik can bring some real healing to his fans with this release. Once you hear it, you will definitely be onboard to see what he does next. Highly recommended. 
 
OFFICIAL WEBSITE:
https://www.touchedbyasong.com/
SONG PAGE:
https://www.touchedbyasong.com/song/keep-your-heart-open-sweet-song-about-kindness-and-keeping-an-open-heart/
COVERS AND TRANSLATIONS:
https://www.touchedbyasong.com/bulat-okudzhava-poems-and-songs-in-english/