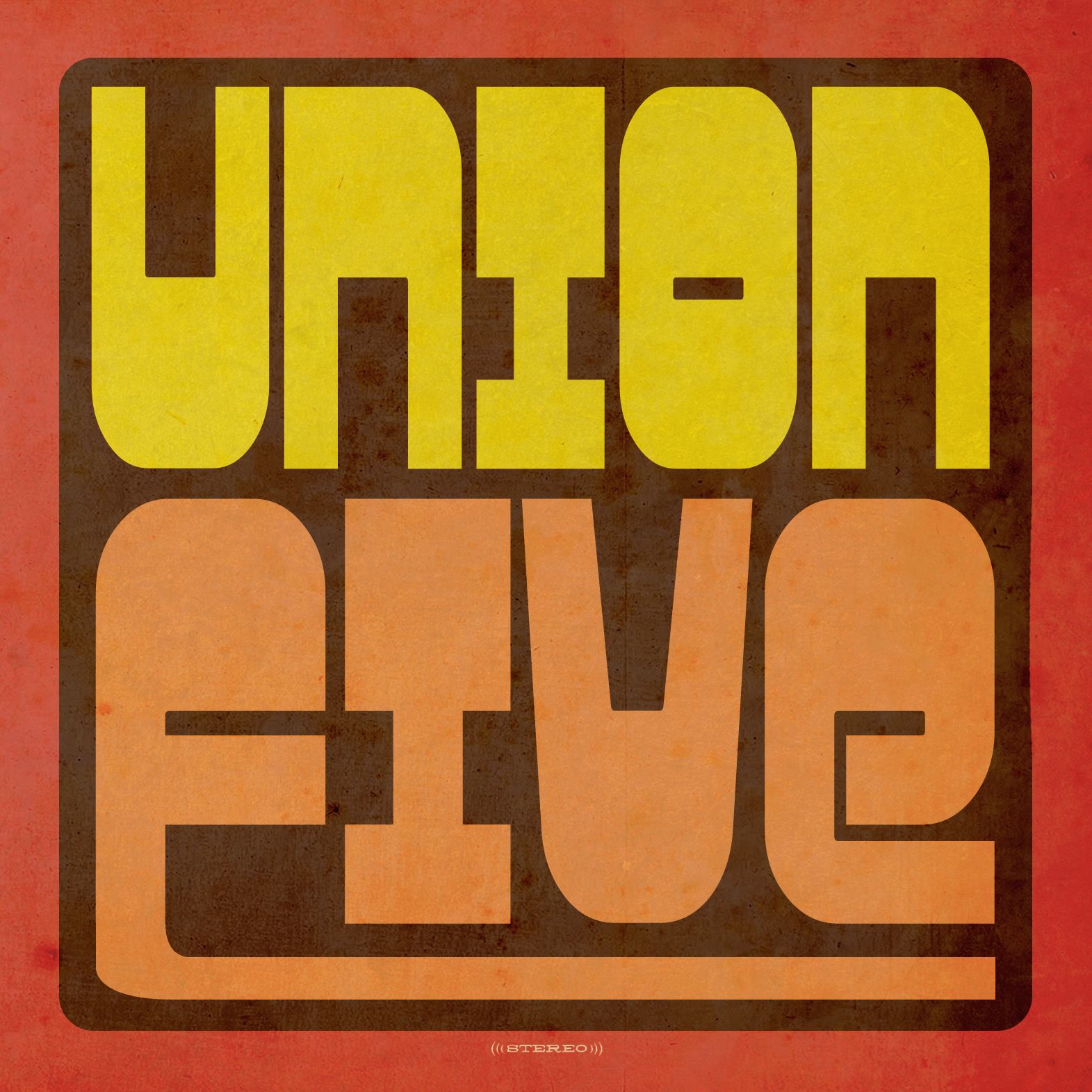 UNION FIVE 
Union Five 
Review by Mike O'Cull, independent music journalist. www.mikeocull.com 
Anyone into funky instrumental jazz with a touch of smooth needs to discover Union Five. Union Five is a group of working pro musicians who have joined together to make music in a new formation after playing with each other for years in other situations. The music grooves hard, shows a jazz influence, but remains accessible to non-jazz listeners. The tracks on the group's debut release Union Five are exactly the kind of material that lights up dance floors and festival stages and it is refreshing to hear skilled musicians give their all. 
The band is comprised of Evan Suiter on bass and percussion, Steve Dejka on drums, Jeff Nelson on guitar, Jack Maynes and Ryan McCurry on keyboards, Jared Wright on trumpet, and Boothe Iberg on alto saxophone. This lineup is highly talented, entertaining, and fun to listen to. The album is only seven songs, which makes all of them highlights. Everyone has their favorites but take a good listen to "Murf," "Upside Down," and "The Blind Kind," which features guitarist Nelson stretching out nicely. The closing track "H.H.A." simmers seductively and again displays Nelson well, along with bassist Suiter. 
The band bio claims Union Five was birthed from the battle of two legendary b-movie monsters and the mushroom cloud the ruckus created. It's unclear if that story is true or not but what we do know is that all of this music was recorded, mixed, and mastered by Scott Smith at Scooter's Place Studio in Durango, Colorado. Smith did a fine job of capturing tones and performances and the set flat out sounds amazing. Union Five makes deeply funky and soulful sounds and needs to be appreciated. Pretty much everyone loves velvety grooves like these tracks put down and that should make Union Five appeal to the whole world.
UNION FIVE ON ITUNES: https://itunes.apple.com/us/album/union-five/1371920759
OFFICIAL WEBSITE: www.unionfivemusic.com