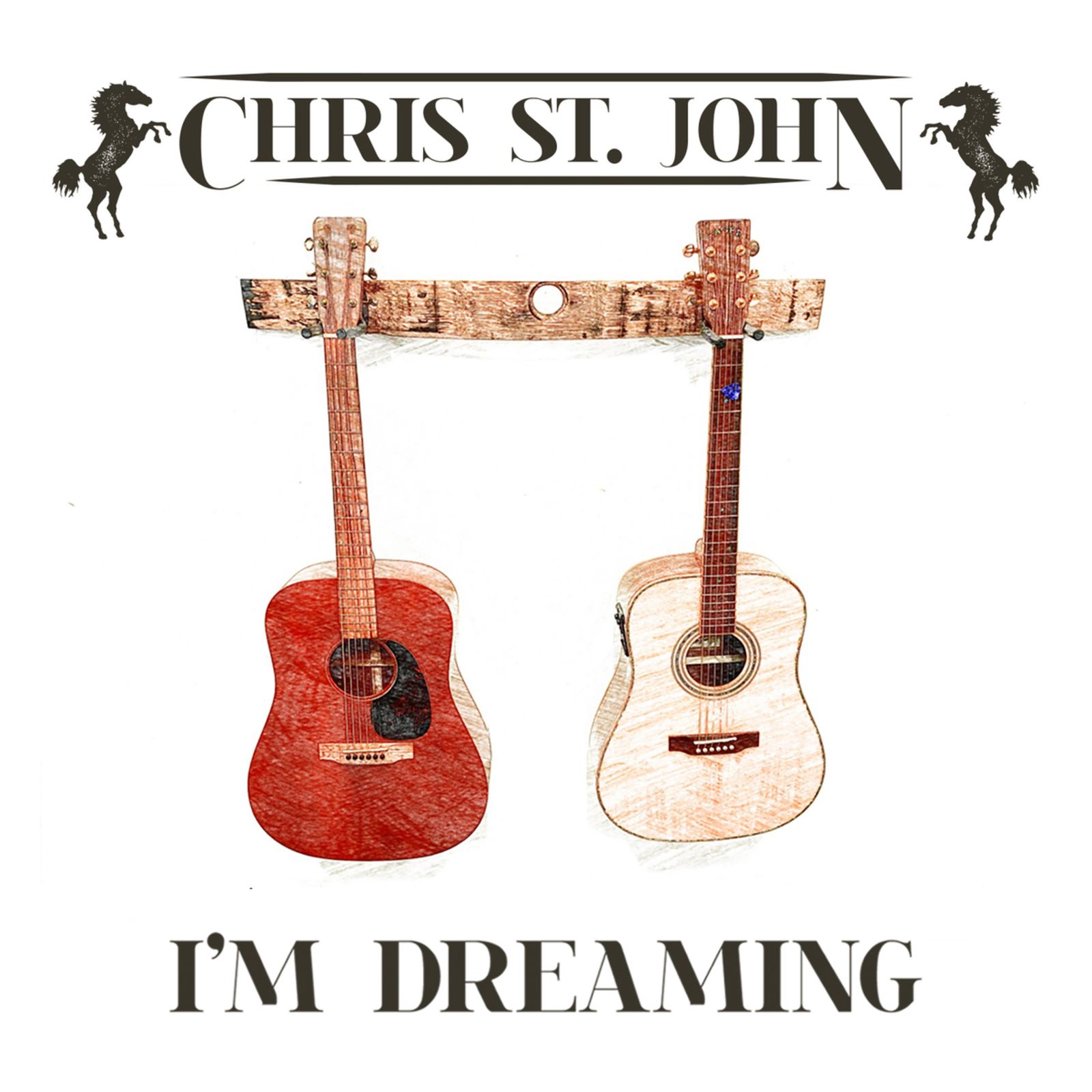 CHRIS ST. JOHN 
I'm Dreaming 
(HALO Records) 
By Mike O'Cull www.mikeocull.com 
Long Island singer-songwriter Chris St. John invites us all into his heart and soul on his new album I'm Dreaming. He is a songwriter of uncommon gifts and uses them to speak himself into the lives of his listeners through the stories he tells. Released on HALO Records, I'm Dreaming presents St. John as a purveyor of gentle Americana with a confessional bent. He writes deceptively simple tunes that deal with complex situations and emotions in a kind, conscious way. Gorgeous acoustic guitar tones frame his tales of life, lost love, addiction, and recovery and are supported by keys, fiddle, and pedal steel. St. John's vocal style is equally chilled out and laid back but listen closely because his lyrics never shy away from his personal truth. 
"I Need A Horse" is a cowboy song from someone stuck in an office job dreaming of a different life. St John spent 25 years in the field of law as a prosecutor, judge and practicing attorney, which makes this song a big hint that this was where his soul wanted to be all that time. It's an honest, emotive way to open the record and makes St. John likable right from the jump. "I Called You Rose" uses beautiful melodies to tell a difficult breakup story over some sweet guitar and squeeze box tracks. The song's smoothness lets the lyrics catch you by surprise. Consider it a sad song in disguise. 
"Two Tender Angels" relates another story of love, this time of those who have earned their wings in the afterlife. St. John puts this one down in a Southwestern waltz style complete with mariachi horns and knocks out another velveteen gem. The whole record practically overflows with Chris' songwriting talents but some highlights include "Your Baby Loves You," "A Box For Jewels," and "Looking At The Sky." Chris St. John may have taken the long way into the music game but he's here now and a lot of people are going to like his way of doing things. Fine work, this record.
LISTEN ON SPOTIFY:
https://open.spotify.com/album/5F7reudJnL0EyLHE66e0Jk?si=mRiwPKDXSxKKpoAc45htug
 
OFFICIAL WEBSITE:
INSTAGRAM: