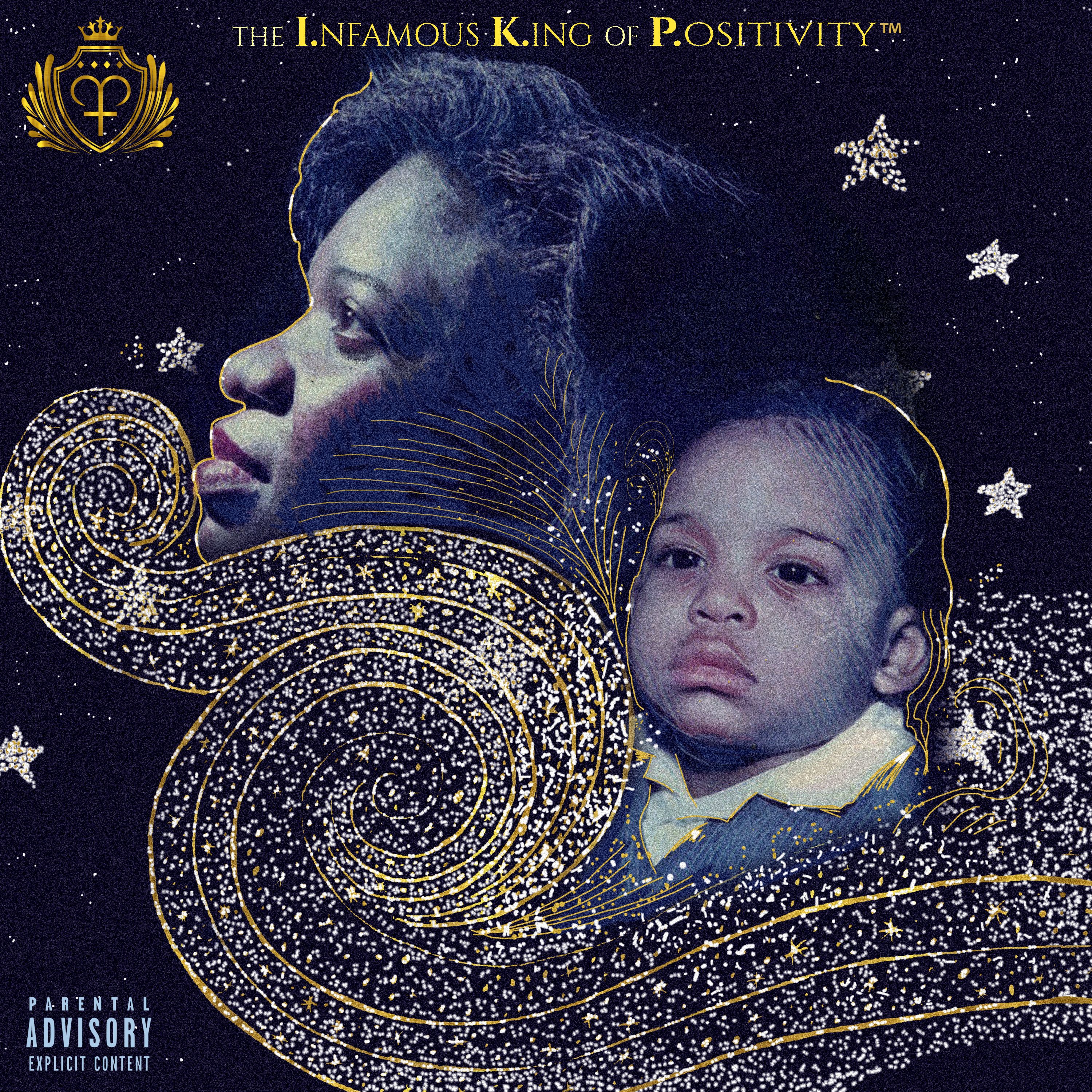 I.K.P. 
Radicalize 
(Reigning Positivity LLC) 
By Mike O'Cull www.mikeocull.com 
I.K.P., also known as The Infamous King of Positivity, comes out artistically hard on his new EP Radicalize. One of New York's strongest hip hop personalities, I.K.P. intends Radicalize to be his origin story in a way, to chart and explain his personal evolution into the human and performer he is today. His style is cinematic, dramatic, and full of the lines and lessons that only come from living that life. I.K.P. has dealt with homelessness, addiction, MS, depression, and more in his own life and spits bars that reflect the grit and survival instinct required to get over challenges of that level. 
From the first beats of "BRAND NEW // GÜEY," I.K.P. comes across smooth, serious, and completely comfortable in his own creative skin. His flows and production choices are trendsetting and compelling and he demonstrates a star's presence on the microphone. "LITE WERK // DAHSSIT" goes even harder and gives I.K.P. the space to drop his own story his own way. His chorus is punchy and aggressive, stating his case in no uncertain terms. All five tracks here are of similar quality and will definitely impact fans looking for new rap music of substance. Be sure to bump "BLACK + BLUE" and "FEEL ME // GUIDABA." I.K.P. is a truly talented hip hop artist with the goods to go all the way. Start listening and stay with him.
LISTEN ON SPOTIFY:
https://open.spotify.com/album/5LlQnK73vjydhHn6ynr8Kr?si=Y_uLp8uyTYS2XTdZi0FxpQ
 
INSTAGRAM: