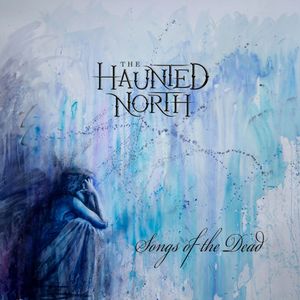 THE HAUNTED NORTH 
"21 Grams" 
(White Choker Publishing LLC) 
By Mike O'Cull www.mikeocull.com 
Indie metal gods The Haunted North hit hard, smart, and artistically on their new single "21 Grams." The track has been getting a lot of attention in both the music and gaming worlds and even a single listen makes it easy to understand why. The Haunted North makes rock music that's cinematic in scope, lyrically brilliant, and heavy as Hell, which is a brutal combination to beat. 
The band is known for its unique approach and individual style and "21 Grams" is another outstanding example of how this crew gets it done. Band members Sean Francis (Guitar), Andrew Aubut (Drums), Marty Rubin (Bass) and Randy V. (Lead Vocals) burn hot and pure here and have what it takes to blow minds all over the world. 
The song begins with a mellow, emotive guitar intro that soon supports vocalist Randy V's entrance. His lyrics tell a difficult story about life in the rat race and ask hard questions about finding a better way to live. The band quickly gets heavy but employs arrangement ideas that are far from typical. The chorus is huge and guitarist Francis delivers a burning solo in the middle. The title refers to the supposed weight of a human soul, something the song's protagonist seems destined to lose. All told, "21 Grams" is a powerful, entrancing effort from one of the best bands in modern rock. Get with this, get loud, and make something happen.
 
OFFICIAL WEBSITE: