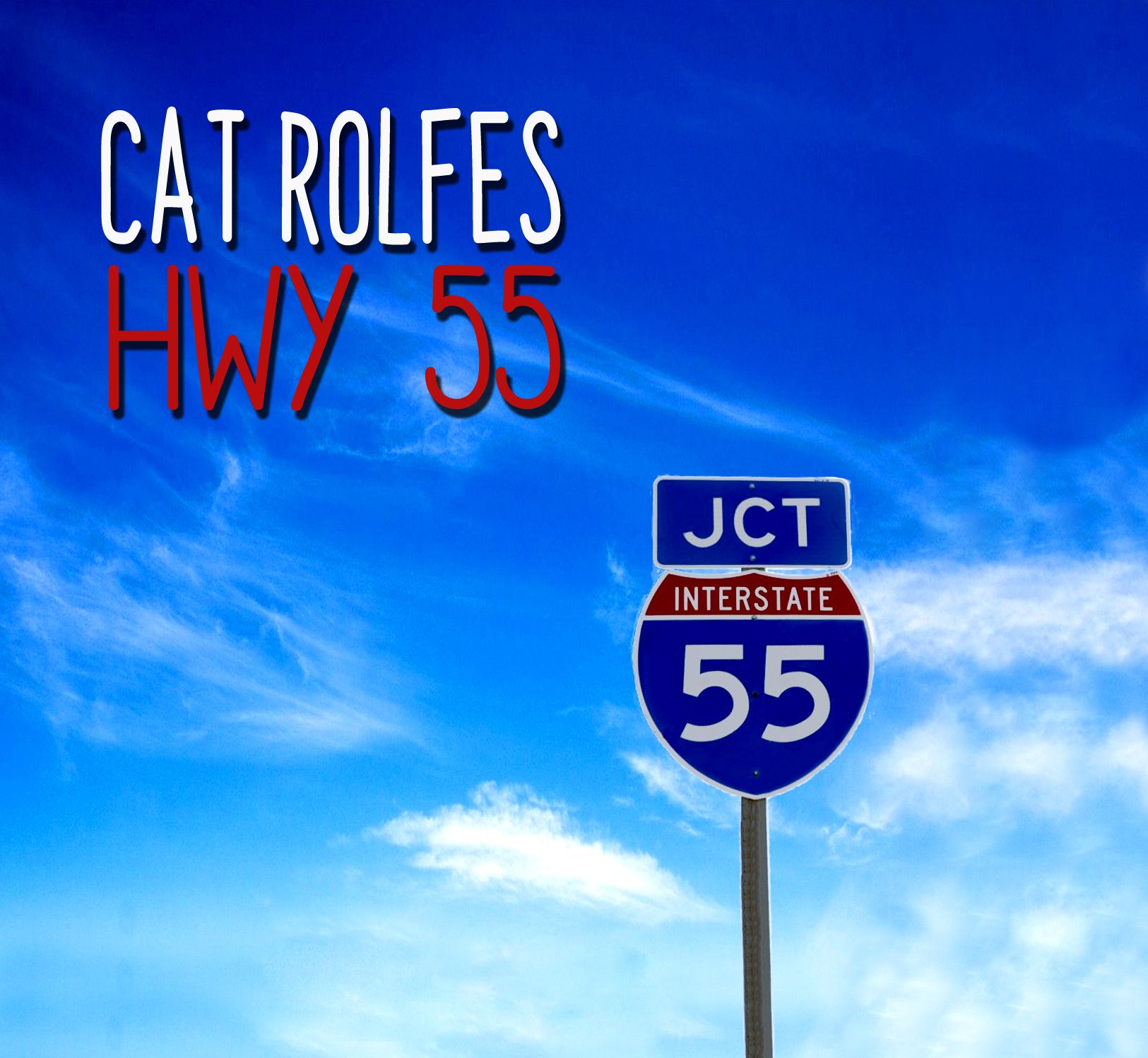 CAT ROLFES 
Hwy 55 
Review by Mike O'Cull, independent music journalist. www.mikeocull.com 
Ever wonder how you ended up not hearing about a great musician right in your own backyard? The interns and I here at the home office are wondering that right now in regards to Cat Rolfes. Rolfes is an engaging and talented roots rock vocalist and songwriter based in Chicago but originally from New Orleans. She writes funky swamp R&B, southern rock, and blues into her own take on American music and tops it all with a clear, sweet, and soulful vocal style and hooks that are both instantly memorable. Hwy 55 is her first full-length record and it is one of the strongest independent releases out of our fair city in recent memory. 
Rolfes is a bit of an anomaly in the Chicago scene, which is overrun with mild-mannered singer/songwriters, straight blues, punk, and metal. Her stock in trade is a vintage southern soul sound built on cracking pocket drumming, clean-toned guitar, horns, piano, and Hammond organ wrapped around original songs with hooks that go on for days. The opening track, "Momma Said," is a prime example of Cat's magic. It's Muscle Shoals-inspired groove feels amazing and her vocals and wisdom-filled lyrics will put you in the palm of her hand. The rest of the set is just as much fun and highlights include "That's How It Goes," "Was It Real," and "Going Home." 
Rolfes is definitely in the running for "Chicago's Biggest Secret" but that situation will not likely exist for too much longer. She is a bright and energetic spot in a landscape of similarities and her uniqueness is compelling and immediately noticeable. Fans of all that is funky, bluesy, and lyrical will want to hop on Hwy 55 as soon as possible.
CAT ROLFES ON SPOTIFY: http://sptfy.com/14mC
BUY "HWY 55" ON CD BABY: https://bit.ly/2HVZdM4
FACEBOOK: www.facebook.com/catrolfesmusic/