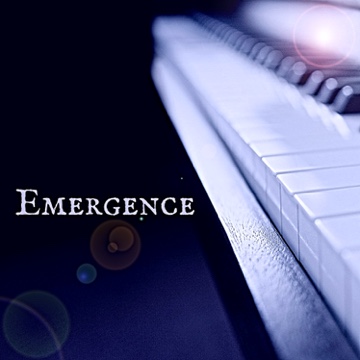 ELAINE NOLAN 
Emergence 
Review by Mike O'Cull, independent music journalist. www.mikeocull.com 
Musician, composer, author, and all-around overachiever Elaine Nolan just might be Ireland's best kept secret. She is a skilled pianist and cellist, a compelling modern composer, and an award-winning writer of fiction that tends to lean towards the dark side. She creates freely, without fear, and often mixes her classical leanings with electronic elements that give her work a lot of crossover and soundtrack potential. Her latest musical effort is called Emergence and the record is an instrumental chronicle of the redemption of shattered dreams and, although somber on the surface, serves as reminder that those pieces can be fitted back together once healing has occurred.  
Nolan's piano holds center stage for much of Emergence but does so without ever crossing the line into concertizing. She plays with great restraint and melodic respect and seems to make every creative choice on the basis of the overall atmosphere it creates. The opening track, "It All Began With…," uses dissonant seconds to imply the sense of disillusionment that drives this set to great effect. She doesn't need to play a lot of notes because she plays just what she needs to create a reaction in her listeners. The emotional bottom here is "The Dark Night" and is carried by her sensual solo cello playing and tone, which both strike directly to the human heart. The despair in this moment is undeniable and the track communicates the feeling of having nothing left to give very well.  
The back half of the record builds upwards from there and discoveries of strength, resilience, and true self are made along the way. Our protagonist emerges from the dark into a state of  personal power that had been within all the time and is able to pursue what needs to be pursued in spite of the struggles encountered. The final track is "Let The Dream Awaken" and brings her journey to a melodic and consonant end that seems to be a much more positive state than where it started. Nolan's deeply understated genius makes Emergence a minimalistic gem that will appeal to fans who prefer feel and vibe to sheer firepower. Highly recommended.