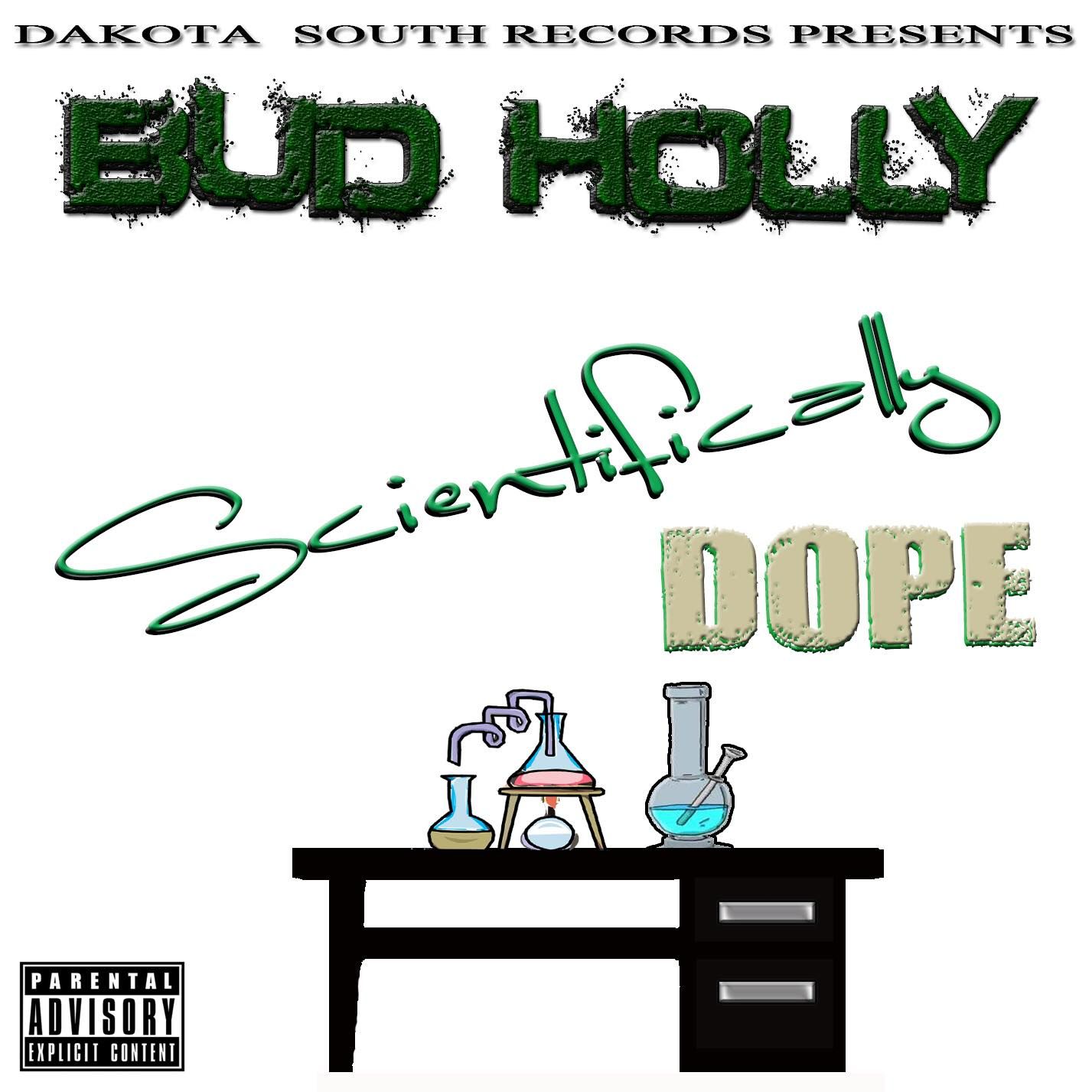 BUD HOLLY 
Scientifically Dope 
(Dakota South) 
Review by Mike O'Cull, independent music journalist. www.mikeocull.com 
Underground hip hop artist Bud Holly swings a mighty lyrical hammer on his new EP Scientifically Dope on Dakota South Records. Holly is an unfamiliar name to most music fans right now but the oddsmakers in Vegas believe that situation will soon change. Based in Spearfish, South Dakota, Holly has been making waves regionally but Scientifically Dope demonstrates clearly that he has the skills, wisdom, wit, and flow to stand tall as a national act. His sound is modern with a touch of classic rap style, which engages listeners in just a few bars, and it gives him a real shot at crossing over to a larger audience. 
The EP is short, only five tracks, but Holly makes each one of them count. The opener, "Hey Miss," comes old school and wants to infiltrate gated communities with ganja and subversive ideas. The track rocks like a single and serves as an excellent introduction to Holly's world. Three of the remaining tracks feature Holly teaming up with his Dakota South label mate Damon Perry, which is a collaboration that works swimmingly well. All three are quality but "Devil" absolutely kills and is also another hit single waiting to happen. 
Holly shows a Slim Shady influence but easily moves beyond it and carves out his own space as an artist. Scientifically Dope is a short session but it's an important one. Holly hits these tracks like a man bursting at the seams and it makes you want to hear what he could do with a full-length release. Until that happens, buy this one and memorize it.
BUD HOLLY ON SPOTIFY: https://open.spotify.com/album/0HPaHsXbgOYneGFoakQCba?si=fU-h1cTLTHSqtmJNjdjX0w