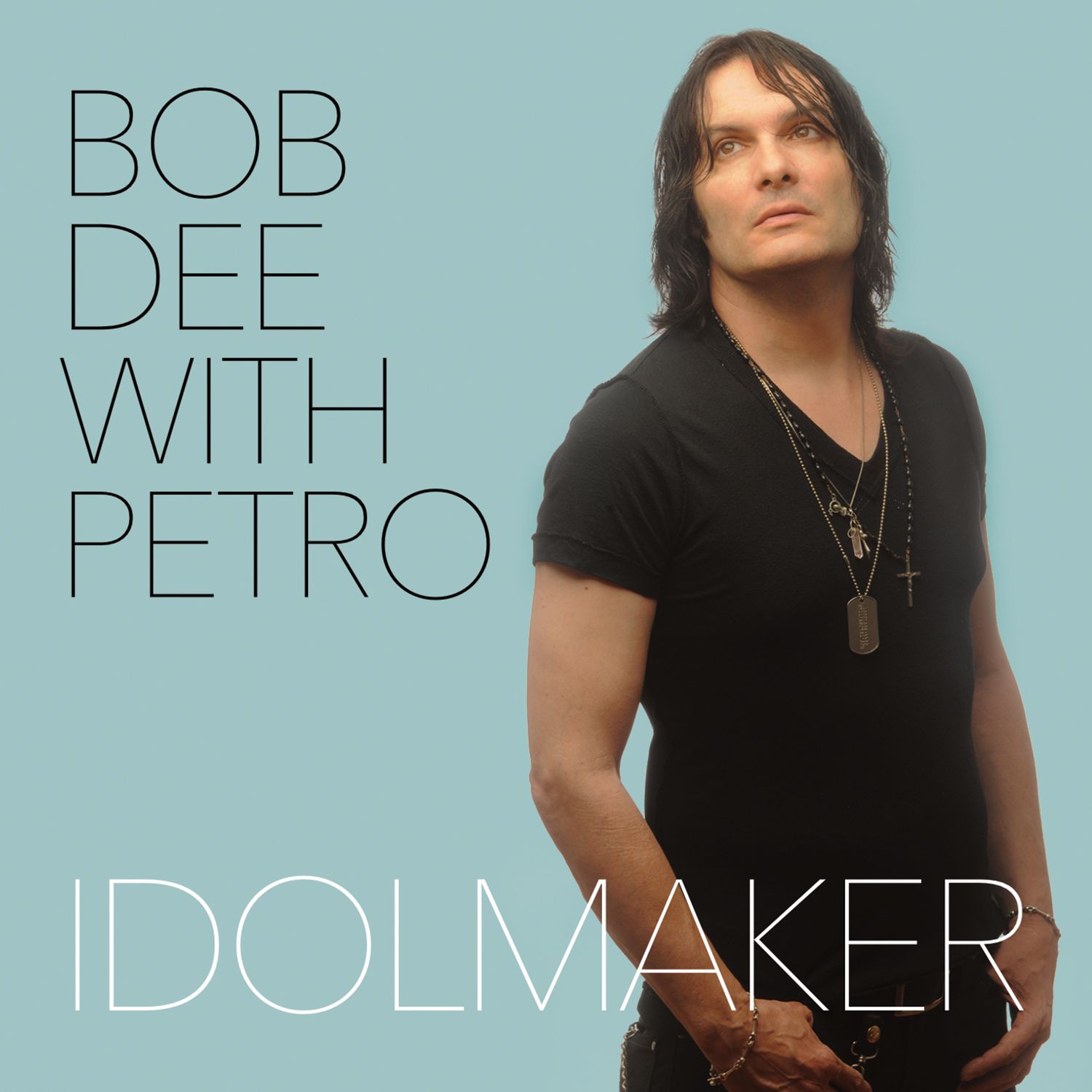 BOB DEE WITH PETRO 
Idolmaker 
By Mike O'Cull www.mikeocull.com 
Pop/rock outfit Bob Dee with Petro displays high-end melodicism, killer vocals, and a lot of crunchy guitars on the band's new EP Idolmaker. Long considered to be one of New York City's best, Dee and his tight-as-hell group put down the kind of Beatles-but-heavier radio rock we used to call Power Pop, a genre best exemplified by Midwest bands like Cheap Trick and Off Broadway. It requires extra-strength vocals, talented guitarists, and a near-genius level of songwriting chops to pull off but Dee and his crew deliver the goods in a major way. 
The band is made up of Bob Dee (vocals, guitar), TJ Jordan (guitar), Alison Jones (bass), and Scott Campbell (drums) and is as fearsome a foursome as they come. The tracks on Idolmaker carry the sound of a fully-connected musical unit that plays as a single life form. The four players have attracted a global following that digs what they do and has shown them the support needed to thrive during these difficult times. 
Tracks like "Baby," which opens the EP, make clear the appeal of Dee and his crew. It's a heavy, mid-tempo rocker built on a pounding drum groove and topped off with a big hook. It's the sort of arena-sized cut of which dreams are made and instantly convinces you that this band means business. It's classic and current at once and will definitely attract new faces to the fold. 
"Kissed By The Light Of The Moon" is an emotive, minor key cut with an atmospheric vibe that's as strong as its pop sensibilities. Dee turns in a spellbinding performance full of guts and soul and the band matches him step-for-step. 
One of the best bits captured on Idolmaker is Dee's hard-edged cover of The Monkees' anthem "(I'm Not Your) Stepping Stone." He turns this classic rock staple into a heavied-up modern song that gives voice to the tough emotions a lot of us are feeling right now and the catharsis couldn't have arrived at a better time. It's the track you need to hear today. Bob Dee with Petro absolutely have their trip going on all over Idolmaker and are a band all fans of great radio rock need to discover. Highly recommended.
OFFICIAL WEBSITE:
https://www.bobdeewithpetro.com/
 
INSTAGRAM:
https://www.instagram.com/bobdeewithpetro/
 
FACEBOOK:
https://www.facebook.com/bob.dee.14